Registered User
Join Date: Mar 2015
Location: Washington
Posts: 150
IAC Wiring?
---
Hey guys,
Im installing the IAC valve on my car and I dont have an existing plug or connector from an old harness. I dont know which male prong on the IAC gets the signal wire to the ECM and which gets +12v.
Can anyone confirm which is which?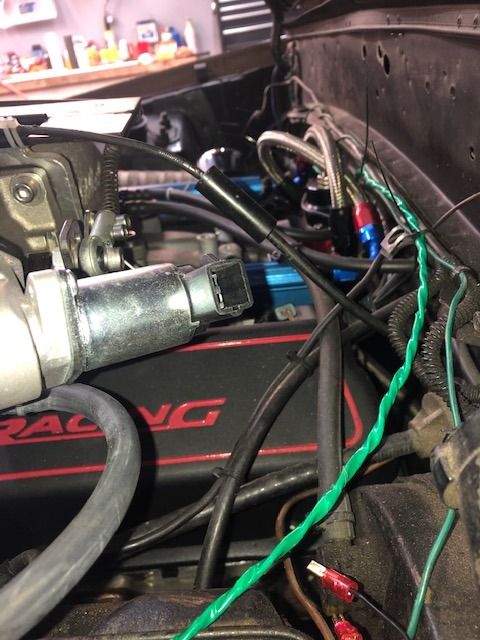 ---
'83 Capri: 351w Roller, TKO 500/600, Intercooled 70mm On3, GT40X, F303, Shootout EFI, 60# Deka, BA5000, McLeod 75307
Registered User
Join Date: Sep 2015
Location: Midwestern Illinois
Posts: 1,331
12V (red wire) goes on the clip/lock side of the plug. ECM pin 37.
I have a picture of the plug, if you need it PM me.
---
For everything that is worthwhile, there is a counterfeit.