Registered User
Join Date: Jul 2007
Location: oak lawn IL
Posts: 223
Anyone know what this wire branches off into?!
---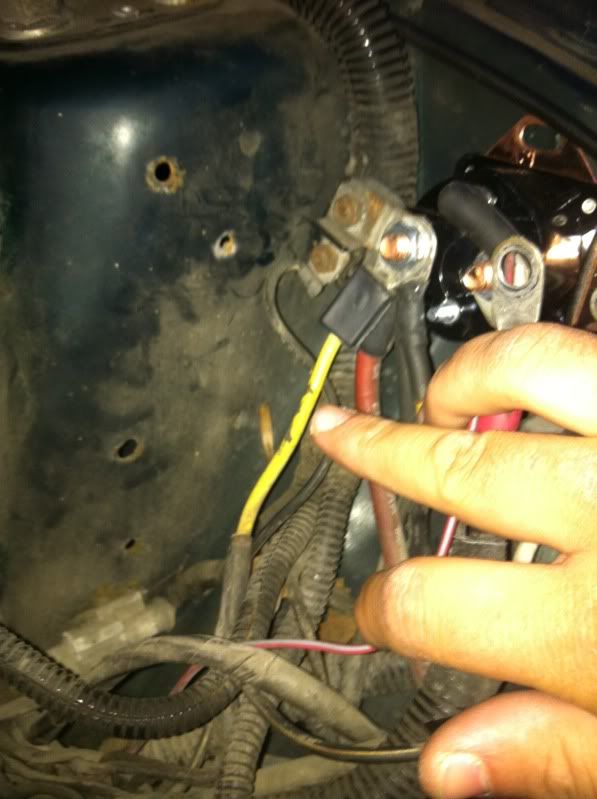 My starter wont shut off once the car is running, by removing this wire from the starter solenoid the car wont start at all, once it is applied, the car starts and the starter stays on, I need to track down the 3 wires it branches off into and am trying to avoid cutting into all the conduit on the car to do it the dirty way... Any help is appreciated.
Thanks, Allen!
Registered User
Join Date: Oct 2004
Location: Midlothian,VA
Posts: 2,109
That yellow wire should be hooked up to 4 fuse links. You can see here. One of the those wires goes to the fuel pump relay.
http://www.veryuseful.com/mustang/te...nks-ign-ac.gif
If the start will not shut off when the car is running have you tryed checking the starter solenoid.
---
Big Bore Boss 347 FTI 225cc High Port, FTI Cam, Box R Intake under stock hood, T-56 Magnum, 4.30 gears.