Fox-body EFI Fuel Line Pictures Please! Cash offer inside!
---
Ok guys, I have a request. I am in the middle of a v8 conversion in my 93 and have NO clue how the fuel lines are supposed to rout. I bought brand-new lines pre-bent from Inline Tube, but I have tried for several days to figure out how they are supposed to go. I don't know anyone locally with a fox (SN95 have different routing) and I have searched Corral, Google, and every other forum I can think of without success. I will literally gift $30 through PayPal to anyone who can take off their passenger wheel well liner and take pictures of the entire length of the fuel lines back to the tank. Thanks for your time and hope to hear from you guys! Thanks!
Registered User
Join Date: Jan 2005
Location: Frisco,Tx
Posts: 1,696
So the lines you have now are pre-bent with the rubber fuel lines at the tank and go all the way to the engine compartment?
---
Silver '13 GT500

White '88 LX-FordStrokers 408W
The 4-banger lines are on the wrong side, so I bought the v8 pre-bent line because I don't have a donor car. They are just the hard lines. I put AN fittings on both ends to run stainless braided as soft lines. I have an AN fuel filter and all the soft lines ready to go. I just have to get the hard lines into the car, but without a donor car I have NO IDEA how they're supposed to go. Thanks for the quick response!
Registered User
Join Date: Jan 2005
Location: Frisco,Tx
Posts: 1,696
Feed line goes from the pump to the fuel filter which is mounted above the rear end. The feed line comes out of the other side of the fuel filter, then both feed and return run up the passenger side, they kinda tuck behind the wheel liner and come out underneath the frame rail (by the charcoil canister) in the engine compartment down by the swaybar where they connect to the hard lines that run up to the fuel rails.

Sorry if this sounds confusing, that is the best way I can describe it. It's storming here now so I can't get under my car to get pics.
---
Silver '13 GT500

White '88 LX-FordStrokers 408W
Registered User
Join Date: Jan 2011
Location: Derry, NH
Posts: 168
Here's a couple of pics that might help you out. I just ran outside and shot them quick but I don't have enough time to pull that right front apart. Hope it helps you somewhat.
Stock location at fuel rail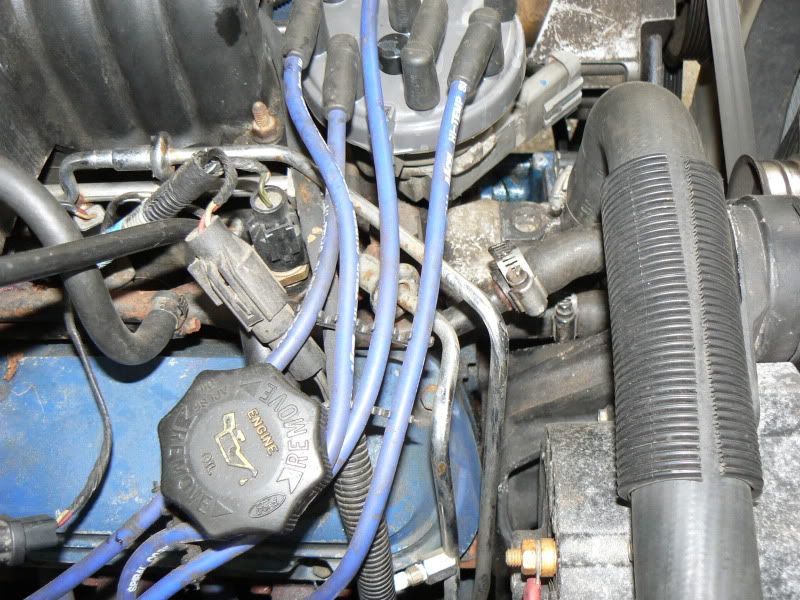 Lines running down from rail
Lines running into the top of the P/S spring tower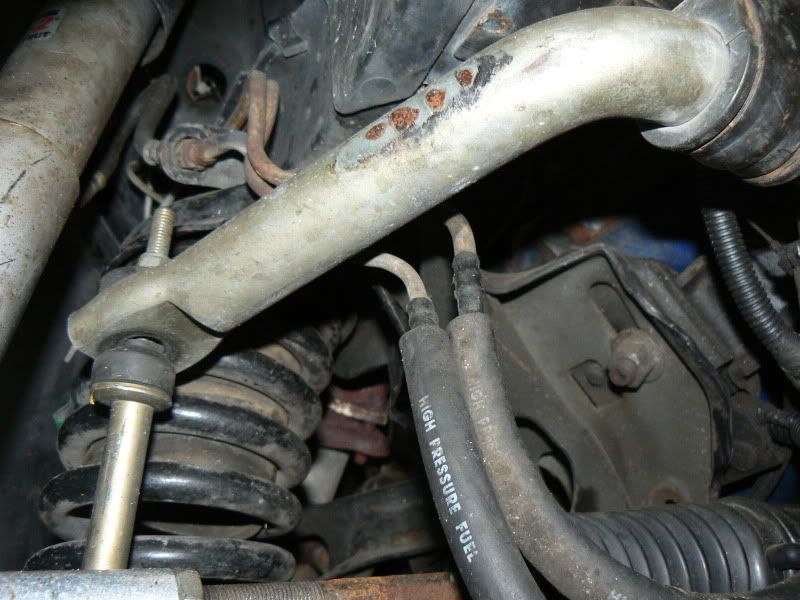 Lines crossing P/S spring tower
Lines going into the P/S front fender apron area behind spring tower
Lines exiting apron area
Lines heading to trans tunnel about midway down the door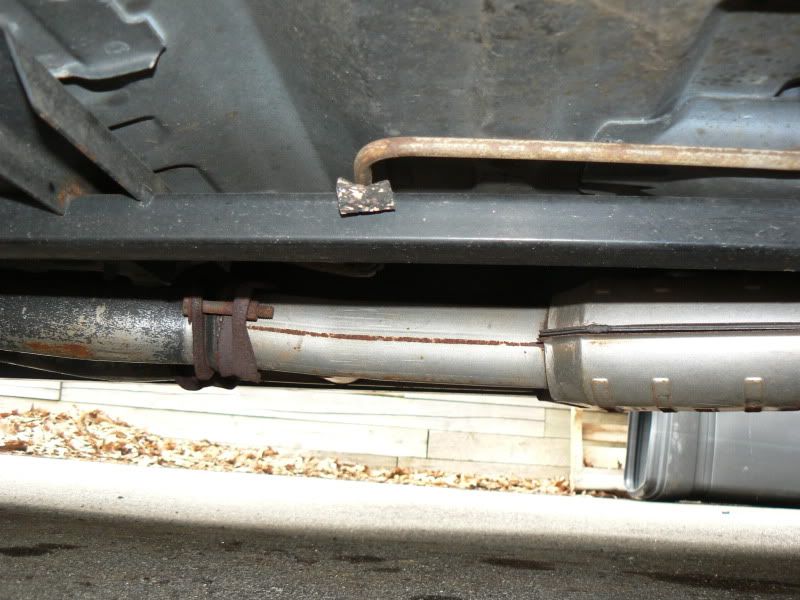 Lines coming from trans tunnel area into filter and on to tank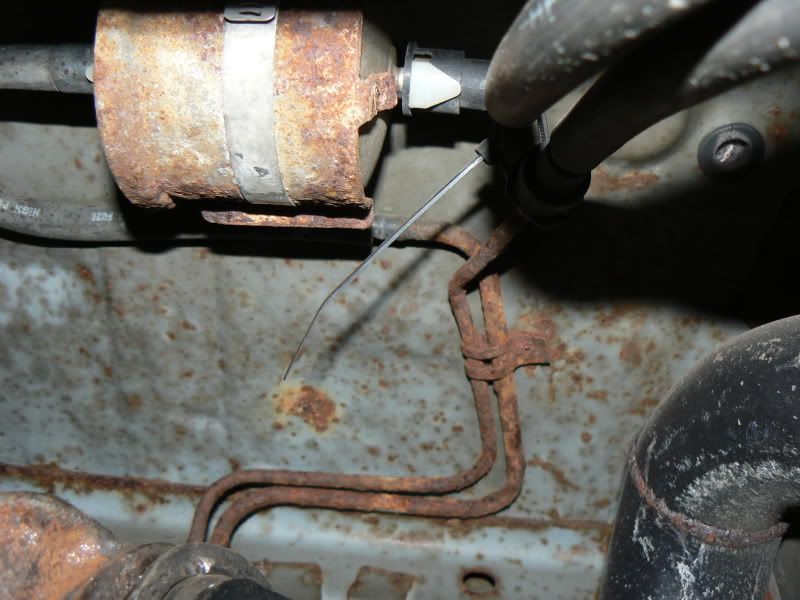 It's weird to see your post about Inline. I just saw a set of stainless lines my friend got for one of his Chevy pickemup trucks. He got a complete fuel and brake line set for something like $250 he was telling me. Those looked REALLY nice. As you can see from my pics, I'll be replacing mine also sooner rather than later. I'll be going the same route when I do it over the winter. If you get a chance, throw some pics up when you get it in and let us know how you like the setup!
PS. I don't want your money. I want to see you get your ride together so you can go out and enjoy it!!
---
Last edited by GDDYUP2; 05-11-2011 at

05:20 PM

.
Awesome! Thank you so much for the pics! The inline tube lines are top notch, I was just trying to fit them backwards! Much easier than trying to clean up stock lines from the 80s. Ill post up pics when I put them in!

Sent from my Droid using Tapatalk
---
93 LX Coupe- 351w, AOD, Cobra brakes, 01 Cobra IRS
Registered User
Join Date: Jul 2009
Location: South Florida
Posts: 1,353
If you need any more pics I can help. My car is stripped a part at the moment, but the fuel lines are still on.
Man those lines are rusty. I guess living in FL I'm not used to seeing that.
Registered User
Join Date: Mar 2006
Location: arlington va
Posts: 613
Registered User
Join Date: Feb 2007
Location: WI
Posts: 275
i could also use this info/pics of the stock 5.0 efi lines,,,,,
it weird how i planned on mocking my lines up this week and figured i would do a search and stumbled on this post.
im currently building a 5.0 fairmont and it will be fuel injected and want to route my lines as close to stock as possable.